Professional Overview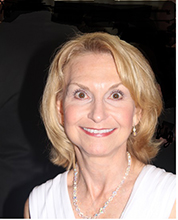 Ms. Murry has been managing business valuation engagements since 2004 when she earned the ABV (Accredited in Business Valuation) credential from the American Institute of Public Accountants (AICPA). Ms. Murry is a Certified Public Accountant accredited in business valuation. With over 25 years of experience in public accounting, tax compliance and corporate finance, she has worked with business owners in a wide range of industries, including manufacturing, distribution, professional services, telecommunications and healthcare. She has served clients through all stages of the business cycle from early stage development to sales transactions and corporate dissolutions.
Ms. Murry started her career in two family businesses as assistant controller of Andes Candies, Inc., manufacturer of a three-layer green foil-wrapped "crème de menthe" chocolate, and controller of Mitchell Aero, Inc. dba GAK Aviation, a fixed base operation and executive air charter business at Milwaukee's Mitchell Field. Her diverse business experience and understanding of family business dynamics augment her professional skills.
Ms. Murry pursued a master in accounting at San Francisco State University and received a Bachelor of Science from the Leeds School of Business at the University of Colorado- Boulder.
Business Valuation Experience
Partner / Shareholder Disagreements
Medical practice
Commercial real estate
Commercial battery sales and service business
Law practice
Factor of accounts receivables
Industrial products supplier
Purchase / Sales / Merger Negotiations / Equitable Distribution & Buy-Sell Agreements
Dental practices
Medical practices
Fast food chain franchise
Home builder
Greeting card manufacturer
Jewelry retailer
Tool manufacturer
Freight forwarder
Real estate management companies
Public mini-storage warehouses
Drug research and testing company
Concrete products manufacturer
Plumbing supply company
Waste management facility
Hardware supply company
Commercial real estate partnership
Trucking company
Internal Revenue Service Issues
Qualified appraisals for estate & gift tax purposes and for stock grants & options issued to employees as compensation:
Commercial rental real estate
Land developer
Provider of industry data bases
Movie theater chain
Investment holding company
Family limited partnerships
Early-stage wireless broadband service business
Fast food chain franchise
Provider of industry data bases
Insurance agency
Real estate holding companies
Litigation Support
Lost profits & breach of contract-real estate developer
Solvency opinion for U.S. Bankruptcy Court
Discounts on FLPs for IRS estate tax audit
Excise tax issues relating to a qualified retirement plan
Jorjanne K. Murry, CPA, PLLC

4500 Cameron Valley Parkway, Ste. 130

Charlotte

,

NC

28211

Telephone: (980) 221-9848

Email: jmurry@murryvaluation.com